Hello

dude

!
Feel free to read below for more information!
Welcome to the Funky Fire Wiki!
We are a collaborative community website about random stuff that anyone, including you, can edit. We have 1 recently active users and have accumulated a total of 2,797 edits! Join the huddle by selecting the edit button at the top of one of our 6 articles to get started!
Value this wiki worth as if it was worth a fortune! Treat others the way you would treat yourself!
Rules
1. Do not spam anywhere, ever.

2. Do not harass others.

3. Do not threaten others.

4. No unicode.

5. No sockpuppeting (creation of another account for whatever purpose).

6. Please try to use proper English spelling and grammar, it would be best if everyone can understand each other.

7. Never beg for staff powers.

8. Be kind to others.

9. Maintain a positive attitude.

10. If you see someone violate these rules report it to a staff member immediately (Preferably an admin or bureaucrat).

11. Don't swear/use profanity excessively. Anything over once in a few minutes should count as excessively. We may have little kids here!

12. Do not start flame wars and/or fights anywhere.

13. Racism shall not be tolerated.

If you have any questions and/or suggestions, please contact an administrator or bureaucrat.
Guidelines
If you need any help, contact a staff member. For more information regarding policy, seek a staff member for help.
General editing
Everyone is encouraged to contribute towards the development of the wiki. The simplest way to do this is by editing an article. When doing so:
Check that the information belongs on the particular article being edited.
Use correct spelling and grammar (British English is applied here).
Write in third-person (avoid using pronouns such as 'you' or 'we').
Include only verifiable factual information and not opinions, rumours or speculation.
Take care in including information concerning an upcoming update.
Ensure the article displays correctly by using the Preview option before publishing.
For more tips on editing as well as a place for edit testing, test your profile, its your own page!
Uploading files
The Funky Fire Wiki has an organised file system that includes images, videos and audio. Every uploaded file should have a random place on an article. You may upload any image and use it! Remember when uploading files:
Use the .png or .jpg extension for images whenever possible.
Aim for large high resolution images (they can be resized).
Do not replace files that have already been categorised unless given permission.
Use 'thumb' and specify a pixel width when inserting a file onto pages.
Try not to forget writing 'File:' preceding the name, and the extension following the name.
For example: [[File:Easy.png|thumb|250px]]
Top 5 editors this week
Loading...
Join the Chat>
What do you think of the Funky Fire Wikia?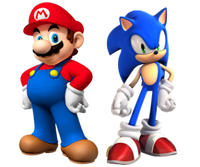 Platformer Games
Go to these sites for info or for help with your own wiki!
Azure Striker Gunvolt • Banjo-Kazooie • Broforce • Cave Story • Code: Hardcore • Conker • Crash Bandicoot • Donkey Kong • Drawn to Life • Epic Mickey • Freedom Planet • Geometry Dash • Jak and Daxter • Kirby • LittleBigPlanet • Mario • Mega Man • Metal Slug • Metroid • Mighty No. 9 • Oddworld • Ratchet & Clank • Rayman • Shantae (and WayForward games) • Shovel Knight • Sly Cooper • Sonic • Spyro the Dragon • Tearaway • Yooka-Laylee
Want your community included? See how!

Ad blocker interference detected!
Wikia is a free-to-use site that makes money from advertising. We have a modified experience for viewers using ad blockers

Wikia is not accessible if you've made further modifications. Remove the custom ad blocker rule(s) and the page will load as expected.